20th Life Skills Training (LESTARI)
---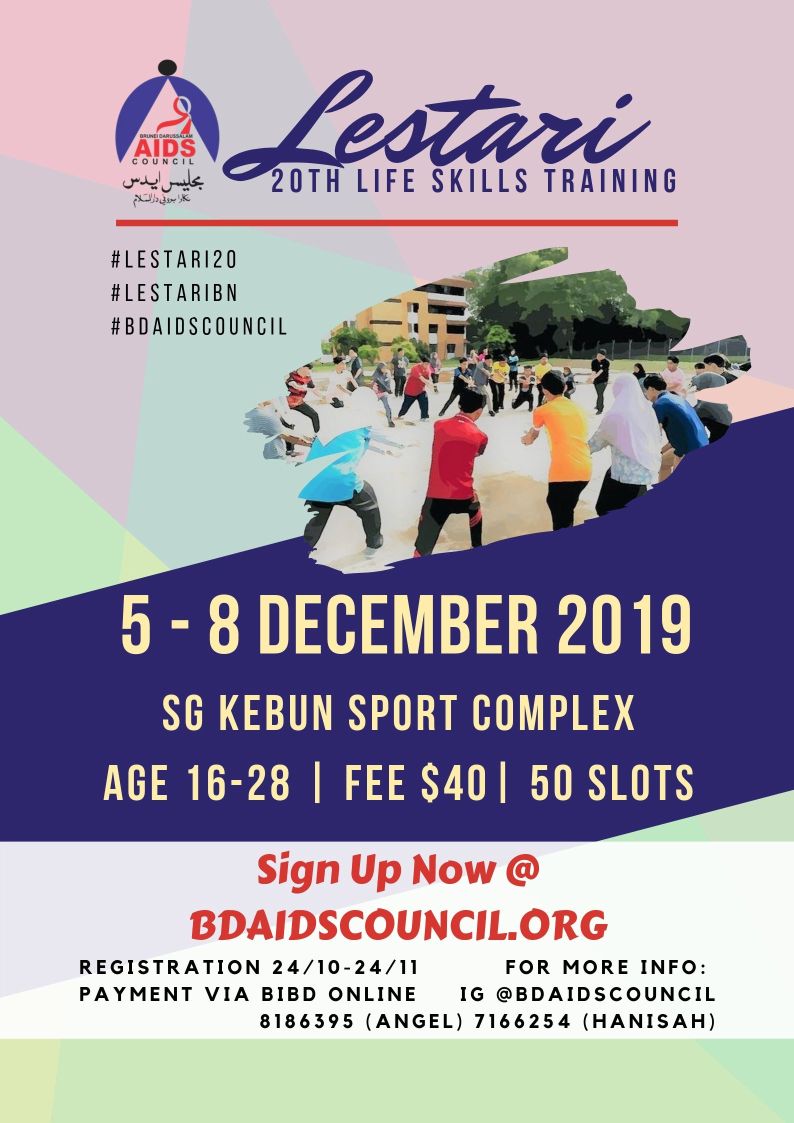 20th Life Skills Training (LESTARI)
Thursday, 5th Dec 2019 - Sunday 8th DEc 2019.
Description:
BDAIDSCOUNCIL is happy to announce that registration for the 20th Life Skills Training (LESTARI) is now OPEN.
Anyone between the age of 16 - 28 years old are welcome. LIMITED to only 50 participants. Registration fee is $40.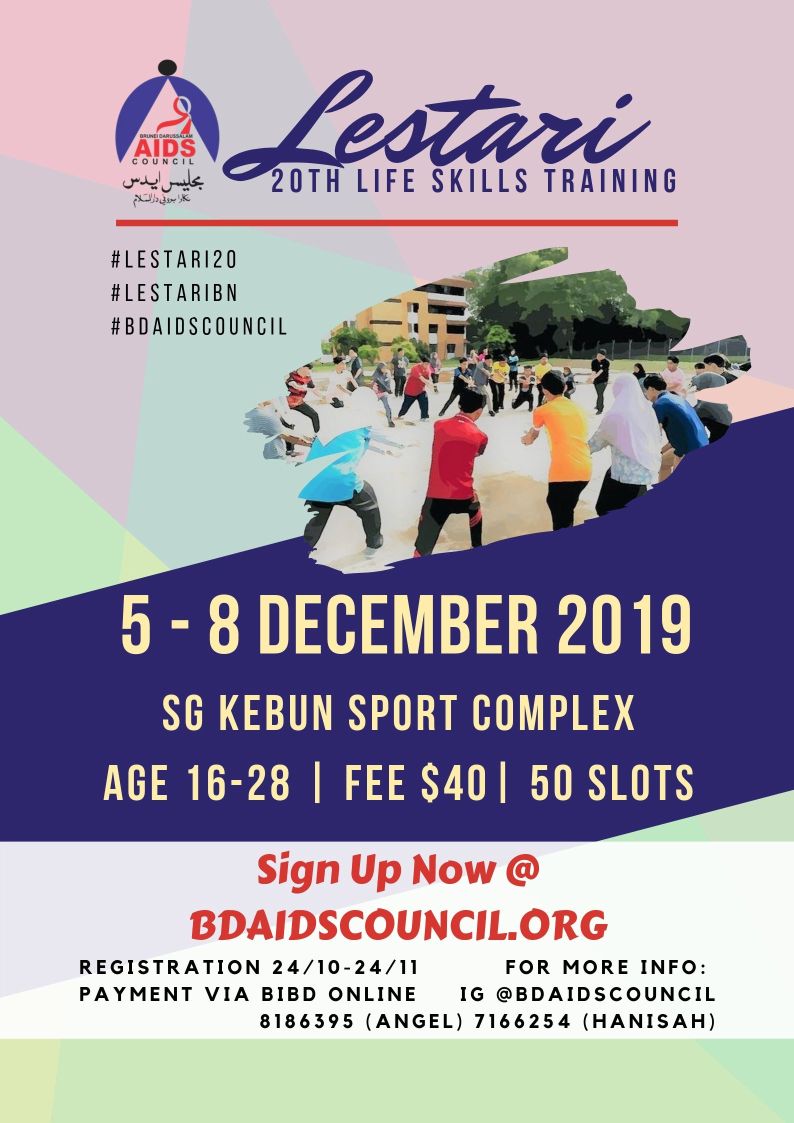 Register form is available online at the link below.
What are you waiting for? Register now! Don't miss the opportunity to challenge yourself.
---
Links:
---